Testimonials

"William is an empowering facilitator and guide for men and women who have lost their way, feel stuck or find themselves in transition. His own life journey has included a rigorous curriculum resulting in the realization that suffering arises whenever we feel we are not in control. He personally has learned to plan for the unexpected, walk the less-traveled route when called, and surrender to the inner dictates of his own heart. Because he has walked this path, he knows not so much the direction but the environment within which true direction can be found. He creates this environment by providing a safe, grounded atmosphere where clients can feel free to roam their inner terrain without inhibition.William is soft spoken but powerful; contemplative, yet available; and settled while inviting expanded states of consciousness. I whole-heartedly recommend William as an inner wilderness guide for others."

"William embodies all of the critical qualities of a great counselor: presence; attunement and deep listening; a clear, strong mind; skill at navigating the waters of the psyche; and a ton of compassion. In addition, he's a fierce-yet-gentle coach, offering alternative viewpoints and clear reflections to his clients, as well as keeping them accountable with their goals. If you want the best of both worlds, I highly recommend you work with William."
-Jim Benson, PCC, men's sex and relationship coach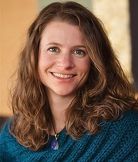 "Thank goodness for William! As a therapist, I am very judicious when making referrals to coaches -- I want to be sure they will have a quality experience that serves as a fruitful compliment to the therapy. When I refer my patients to William, I know that they will receive excellent coaching that is psychologically astute, uniquely intelligent, highly productive and deeply heart-centered. I have also experienced William as both capable and willing to collaborate with me so that together we are keeping the client's best interests in mind. I strongly recommend William as a guide and a coach, and don't hesitate to share his name."